Happy weekend, everyone! The last time we visited Rattlesnake Ledge, we encountered more than a little opposition from the weather in our attempts to witness and capture the sunrise from the top. This time, however, clear skies greeted me at the top and the sun put on quite a show for us.

CLICK ABOVE FOR LARGER VERSION
Click on the image above if you'd like to see a larger, interactive version of this in a zoomable format on an external site. I'm very pleased at how this turned out. There's a little of distortion along the tree line, but I can live with that. Sunrises like this don't come along every day, especially in this part of the country. I can't wait to see how she looks printed and framed. I should be able to get a solid eight foot print out of it.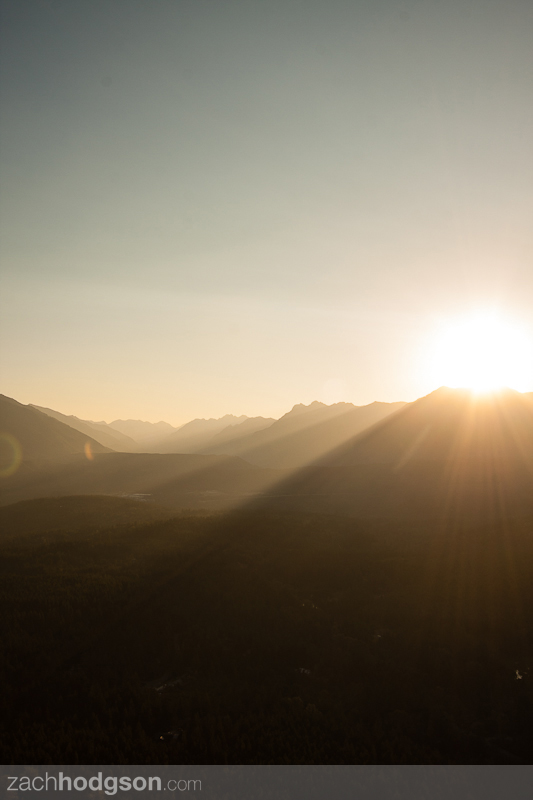 Spectacular.